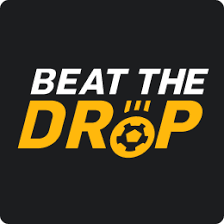 ⭐️⭐️⭐️⭐️⭐️ 5/5
Written by Ian McMillin
Updated November 15
What is Betfair Beat The Drop?
The Betfair Beat The Drop is one the many amazing gambling games that you can play that is both thrilling and great chances of winning big. The Betfair Beat The Drop is a free to play or pay to play game available with both Betfair and Paddy Power.
The game is based on TV show 'Million-pound drop' – customers start with a pot of up to £1,000,000 and answer questions on upcoming events such as "Will Chelsea win tonight?" Based on the customer's confidence on the question, they can choose how to split the pot and then that will carry them to the next question after the first has resulted. After answering your first question, you then have a period of 60 days in which to answer the remaining questions.
You continue to progress through the game until you are either out of money or reach question 10, which after being answered and resulted, any money you have left in the pot is yours to keep.
How much can I be playing at Betfair Beat The Drop?
The idea behind Betfair Beat the Drop is similar to super6 as it is easy and simple. You start by choosing how much you want to stake on the game — the options are £2, £5, £10, £20, £50, £100, or £250. Depending on how much you stake, and how many questions you choose, you'll be given a pot of anywhere between £1,250 and £1,000,000. Then, you'll have to answer yes-or-no questions on upcoming football, esports, and other sports matches.
These questions can be anything from "Will Bayern Munich win?" to "Will there be an odd number of goals?".
? ? ? ? ? ? ?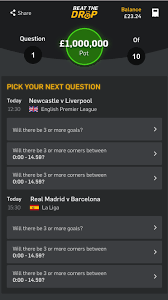 There are usually a few questions to answer at any given time, but if you don't like the questions available, you can wait up to 60 days (from your last question) to see what else comes out. Another important point is that you don't just have to choose one of the answers.You get to choose how much of your pot to allocate to each answer, and you'll get to continue the game with however much you allocate to the correct one. Then, at the end of the game, you can keep whatever's left. There are 12 sports-related betting questions in total.
Strategy for Betfair Beat The Drop
Now, you may be wondering whether there are any good strategies for Beat the Drop. In this section, we'll discuss a few potential strategies for you to consider.The most obvious strategy that comes to mind is to put half of your pot on each answer. That way, no matter what the outcome is, you'll walk away with half of your pot.
Obviously, this sounds great if you're starting with a £1,000,000 pot: no matter the outcome, you'll have £500,000 for the next question if you split your pot between the two answers.
Unfortunately, this strategy quickly falls apart after a few questions. For example, if you play a £1,000,000 game (which always has 20 questions) by splitting your pot between the two answers for each question, you'll find yourself walking away with a meagre 95p! Similarly, if you play the free, 12-question game (which has a £1,250 pot), you'll walk away with just 24p.
How can I play at Betfair Beat The Drop?
All you need to play the game is a Betfair account, the game is on offer to both new and existing customers. If you have yet to get a Betfair account, it may be worth checking out the offers page for new customers to ensure that you get the best new customer offers.
There are usually certain promotions or bonuses catered for new customers. If you are going to sign up anyways, why not capitalise your winnings!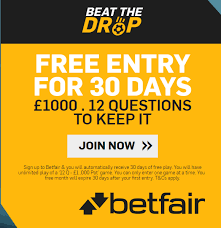 There are numerous questions across the many different football matches for that day, with different scenarios and the player must simply answer the question with options of 'yes' or 'no'. After selecting, 'yes' or 'no', the player then must split the pot, based on their confidence of their answer, as seen below. If a player said yes to Chelsea winning the match and has selected 890 pounds towards it and you will then have to wait for the result to see how much money one takes to question two.
You can try playing Beat the Drop by looking for sporting matches where the odds for one outcome are significantly in your favour. Then, you can place the majority (or all) of your pot on the favourable outcome.
The only issue is that Betfair, and other bookmakers that offer Beat the Drop, usually ask questions with very neutral odds. One way to gain an edge is by keeping an eye out for news. If you look at the questions available on Beat the Drop every day, and find great betting opportunities when ground-breaking news comes out, you might find yourself winning more bets than expected.
Sign Up Process
So if you are interested in what you have been reading thus far, the next question that follows would be, how can you be part of this amazing and thrilling game? This segment will give you all the information that you need to know before signing up.
First, simply head over to their website. On there, you will see a huge sign with the word register now! Click on it and fill in your personal particulars. There is no need to worry about any privacy infringement as all of their personal information are encrypted with the latest SSL security which helps ensure that all personal information are kept only to them.
Next, you will want to verify your email address. So head over to your email account and click on verify. That is it! You are done with the registration process. Now, you can safely enjoy your game!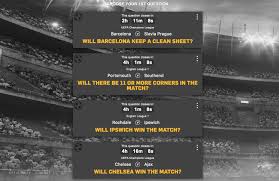 Conclusion
Beat the Drop is a fun game offered by Betfair. By betting on a series of questions, the game allows you to win up to £1,000,000. Unfortunately, there aren't really any reliable strategies for making money with Beat the Drop, which is why we recommend taking the long term approach with betting arbitrage, matched betting, or a proven system.