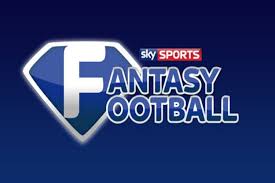 ⭐️⭐️⭐️⭐️⭐️ 5/5
Written by Ian McMillin
Updated December 27
What Is Free Fantasy Football?  
Sky Fantasy Football is one of the best fantasy football sites that accept players from the United Kingdom. Account registration on this platform is free and straightforward. Once you register, you will be required to create your team. To create a team, you will need to use transfers, which means that you will have to buy players who will play in your team. Bear in mind that each of the players comes with a specific prize.
Suppose you are looking to play Free Fantasy Football on Sky Sports Football. In that case, you should read this article carefully as it explains the essentials things you need to know about the sports, such as how it is played, the prizes available to be won, and many others. It is worth mentioning that other reputable sportsbooks like Vbet, Paddy Power, and Betfair also offer Free Fantasy Football.
Sky Fantasy Football Competition Reviews
How do you play Free Fantasy Football? 
Free Fantasy Football is easy to play; once you assemble your players, you will need to choose a captain.  A player is free to select a captain from any of the players.  Also, the player can change the captain anytime.   
Choose a strategy for the game; the number of your attackers must range from one to three, while the number of defense players must fall within the same range. And, you are required to select a single goalkeeper.
? ? ? ? ? ? ?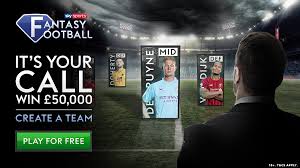 Free Fantasy Football features appealing gameplay as you will take the role of a team manager, and your primary goal is to defeat your opposing team, which is another player. You get points for your winnings.
It is worth stating that Sky Fantasy Football is highly competitive as thousands of gamers from different parts of the world play the game.
Below is a summary of the Free Fantasy Football features:
The game is free to play.
It involves monthly and weekly prizes.
Choose your team of eleven players.
Boost your team's performance by making transfers through the seasons
Play against other gamers on Sky Sports
Keep tabs on your scores with live updates.
What can be won at Free Fantasy Football?
Free Fantasy Football is one of the most preferred among gamers because it comes with exciting rewards as players can win actual cash prizes. For instance, the best manager will go home with £50, 000, while the second and third place winner will win £10, 000 and £1, 000, respectively.
Furthermore, there are weekly and monthly prizes up for grabs. To learn more about the Free Fantasy Football rewards, visit the official website of sky Fantasy Football.
Anything else I should know about Free Fantasy Football
Apart from its exciting gameplay, the sports can be played on a wide array of internet-enabled mobile and desktop devices. All you need to do is to register at the sportsbook's official website and start playing.
Furthermore, you can also play this game on your smartphone via dedicated apps that you can download from Apple Store or Play Store. Once you download this app on your iOS or Android device, you will have instant access to the game's features and controls.
Also, you can create a league on your own. After creating this league, you can invite your friends to play with you. You can set up the prize for the best team; this will be awarded to the team that emerged as the winner at the end of the tournament. This reward will be automatically added to the winners' accounts.
As a gamer, you must also keep an eye on the news section, as it gives information about price changes, injured players, transfers, etc.
Free Fantasy Football is not only available on Sky Fantasy Football; you can participate in this fantasy sports at other highly reputable betting sites. Some of the recommended operators include Betfair, Paddy Power, and Vbet.
Lastly, Free Fantasy Football is a perfect choice for players looking for something remarkable and different from the recognized FPL game. Apart from the weekly prizes, there are monthly rewards for players. You can play this game from the comfort of your home through your Android or iOS mobile devices.
Sky Fantasy Football FAQ
1. Is Free Fantasy Football Free to Play?
To play Free Fantasy Football, you need to sign in with your Sky ID and PIN. If you don't have an account on the platform, you can take advantage of the welcome offer.
The game is free to play. You are required to assemble your team by purchasing your players. The more you win, the more points you get and the higher your rank.
2. Can Free Fantasy Football to be played from outside the UK?
Yes, the game is accessible to the UK and non-UK players. However, players who are under 18 years require the consent of a guardian or parent to win a prize. Meaning that these categories of players may register and participate in the game, but they need parental approval to receive their rewards.