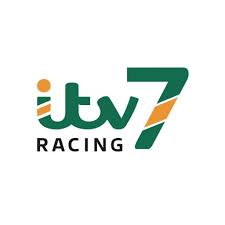 ⭐️⭐️⭐️⭐️⭐️ 5/5
Written by Ian McMillin
Updated November 15
What is ITV7?
ITV7 is finally back! It is a free to play game by ITV and Sky Bet where players have the chance to win huge prizes of 50,000 pounds. It is a simple game to play and will appeal to horse racing enthusiasts as well as anyone else who wants to be in with a risk-free chance of winning cash prizes.
To play the ITV7 competition, you simply need to select 7 horses which you believe will win the 7 selected races on any given day the competition is running. If you correctly predict all 7 winners, you share the prize pool equally with any other winners.
The game works similar to Sky Bet's Super 6 except that the ITV7 competition is focused around horse racing rather than football and the competition also runs more frequently whereas Super 6 is only available on a weekly basis.
In this article today, I will be going through some of the important details regarding ITV7. I advise everyone looking to download ITV7 to read this article in detail before plunging into the app immediately!
How much can I be playing at ITV7?
I have had multiple people asking me whether there is a minimum bet or amount of money that they need to place per bet. Perhaps it may be the case for the other online casino games, however, it is absolutely free to enter!
Users can get their hands on a share of that staggering prize pot, if they manage to pick the winners of the seven selected races that day.
? ? ? ? ? ? ?

Every Saturday, or major race day, Sky Bet will select seven races taking place that day. Usually, the seven races would be broadcasted over live on ITV. Players then try to pick the winners of all seven selected races. If you do indeed manage to pick all seven winners, then you will be the winner of the day! If you're the only player to pick all seven winners on that day, then you will be the sole party to bring home the full prize pot. However, if there are more than one player who manage to pick all seven winners, then the prize pot will be divided equally among all winning players! Nevertheless, the chances of these happening is pretty low.
How much can I win at ITV7?
The prize pot on offer in the ITV7 can range from £1,000 on normal race days, up to £50,000 on Saturdays and during major meetings. The ITV7 jackpot has been won on numerous occasions. When more than one punter picks the seven winners, then the jackpot is shared between the victorious bettors.
Every time there's an ITV race day, there are experts who will have every race covered. We'll provide through-the-card tips for every major meeting during the season, covering everything from 30-horse handicaps at Newmarket and Ascot, to the most prestigious Grade One races over jumps. If you are looking for ITV7 tips and predictions, you can also take a look at all the other online articles that write about it. Ultimately, no one can guarantee that these tips will be absolutely accurate, but it is helpful in allowing you to make a decision.
How can I play at ITV7?
It is extremely easy playing at ITV7. All you need is to create an account with either Sky Bet, Sky Games, Super 6, Fantasy Football, or Sporting Life Pick 7 account.
All of those accounts are connected so if you have just one, you can access all of the others. You can also register an account directly via the ITV7 website.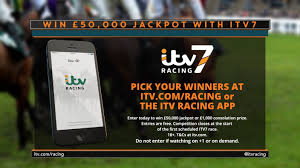 Once registered, long into your account and simply select a horse from each of the 7 races. Once you have selected your horses, click on the 'Submit Entry' button and your picks will be confirmed. After this, there is nothing left for you to do other than check the results after all races have finished. You will subsequently be contacted if you win a prize.
Which Raced are in the ITV7?
The ITV7 competition is also available through the ITV7 app which is available for both iOS and Android devices and can be downloaded for free from the app stores. Using the app, you are able to 1) Log into your ITV7 account; 2) Make and submit your selections; 3) Check the live results; 4) Monitor the live leaderboards; 5) Set up private leagues and challenge your friends.
The ITV7 app is a great tool which allows you to play the free horse racing game wherever you are using your mobile phone or tablet. The live results provide quick access to see whether your selections have won and being able to challenge friends adds even more fun to the competition. You can find all off the official results for each ITV7 race on the official website.
Sign Up Process
It is an extremely easy process when it comes to signing up with ITV7. All you have to do is to go on the main site. You will subsequently be asked to sign in or to create your own Sky Bet account.
The registration process is extremely easy as well. Do make sure you prepare the necessary basic information such as your name, address, bank account details and many others.
Once you have signed up, you will receive a confirmation email.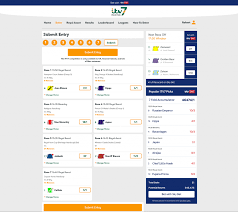 Conclusion
All in all, ITV7 is something that I thought everyone who are looking to inject some sort of excitement and thrill into their lives, should be looking at. The thing is, you would usually have to pay some sort of fee to get such excitement, such as a lottery ticket or others.
However, for ITV7, it is absolutely free! All you have to do is to create an account with Sky Bet, and thereafter download the app where you can play using it as well. Through ITV7, you get to place bets on all of these horses for each of the 7 matches without the need to place any bets. Moreover, you can potentially win the total jackpot amount with a base amount of $50,000!