Betfair – Beat the drop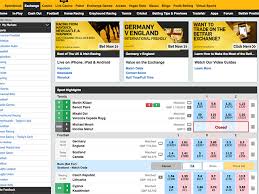 With Betfair's 'Beat The Drop' game, you are effectively given your "winnings" up front, with your task being to answer various sport-related questions with the aim of retaining as much of your winning pot as possible. Any money left in the pot after all the questions have been answered is yours to keep. Sign up to Betfair and you will automatically receive 30 days of unlimited free plays on Beat The Drop, with the opportunity to win £1,000 if you can correctly answer 10 questions!
You can also collect up to £100 in Betfair free bet tokens. 
All registered Betfair account holders are entitled to 30 days unlimited free play of their '10 Questions – £1,000 Pot' game. All that's required is to log in to the dedicated Beat The Drop page page and you can start your free month. You can only enter one game at a time and your free month will expire 30 days after your first entry. Sign up to Betfair & you will automatically receive 30 days of free play. You will have unlimited play of a '10 Q – £1,000 Pot' game. You can only enter one game at a time. Your free month will expire 30 days after your first entry. Full T&C's apply. 18+ only
Paddy Power – beat the drop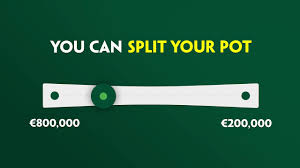 I wonder if you can guess what TV show Paddy Power's beat the drop promotions got it's name from? The idea here is you start off with your pot of money and then work backwards by answering questions and choosing how much of your pot you risk on each answer.  It is kind of like betting in reverse, you start off with the maximum winnings and then choose how much you give away depending on how confident you are of your answers.
All customers will be eligable to play up to one game each day (you can only play one game at a time, each time a game finishes you can re-enter the next day). This gives you a starting pot of £1,000. You then have to answer 12 questions. Each round gives you a choice between two questions to answer, as you can see in the examples below.
Choose how much of your pot you want to risk on the outcome, this could be the whole £1,000 on one answer right down to a £500 split on each, depending on how confident you are and how much cash you want to risk. Once the outcome to the first question is known then you will get back the amount you bet on the answer.
Footie5 by the Pool
Footie5 is a new, free to play, football prediction game created by The Pools and allows users (aged 18 and over) to win big cash prizes by predicting the scores of five football matches.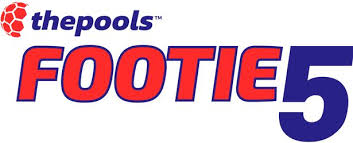 If you correctly predict the results of five matches in a round then you could win £25,000. However, if you are not so lucky then there is still a possibility to win £2,000 for predicting four games.
If more than one person bags the prize then they are shared.
It's free to register and you can complete the simple registration form when signing in. Once you're set up you will be presented with five matches taking place over the coming days and it is your job to predict the scores. If you predict five correct scores you can win £25,000.
Once you have finalised your scores you hit the submit button and cross your fingers! You can visit Footie5 at any time to see how you're doing. All users of the game must be aged 18 and over. There are two paid bet options. First, pick any two correct scores based on your Footie5 predictions to win £15. Second, pick any three correct scores based on your Footie5 predictions to win £75
Both of these betting opportunities have a £2 fixed stake and the returns shown are inclusive of the stake.
Sky Sports Selector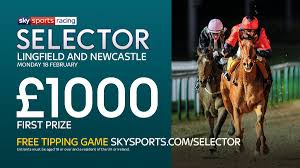 Sky Sports Selector is a weekly online free betting competion held by Skybet. The object of the game is to choose seven horses out sevn given races, and hope that all your hoses come first. The Sky sports selector is free to play game offered by Sky Bet which like ITV pick 7 focuses on horse racing. The competition runs a jackpot prize on Mondays and Fridays and requires players to select seven horses from the chosen race cards and hope they all win.
The prize pot for the Sky Sports selector game starts at £1000. The game takes place every Monday and Friday. If the prize pot is not won, then the pot keeps rolling over till it does. Now consdiering you need seven winning horses to win, as you can imagine the pot can roll over quite a number of times. The sky sports racing selector is a free competition in which players can win jackpot prizes of £1000 on Mondays and Fridays. Although not as great in comparison with the likes of ITV pick 7, Sky sports super 6 and Footie5 by the pools, this is a shot to nothing which takes very little time to enter.
Super 6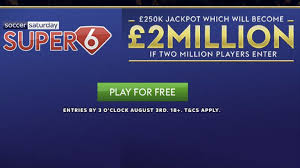 Soccer Saturday Super 6 is a superbly designed website offering a very simple gameplay option; because it's part of the wider Skybet organisation you can also be sure of it's reputation, customer service and usability. If for some reason you can't find the few minutes necessary to set up a team at one of our other recommended sites then Super 6 is well worth a go – and of course it's free to enter!
New customers will of course be eligible for all the Skybet bonuses and the main one is an offer for a free £5 bet each week as long as you bet a total of £25 before midnight on the previous Sunday. Note that you do need to opt in to this promotion if you'd like to take part.
Skybet also offers many temporary offers, not only for sports fans but also for those who enjoy those casino activities. You can use the money in your account to place wagers and play other games right across Skybet's offering – poker, bingo and the like. Soccer Saturday Super 6 is actually part of the Skybet website so if you already have an account there then you can use it to play this game. If you're a new customer just click on the banner at the top of this page to get things started.
ITV7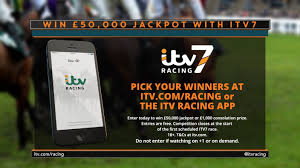 ITV7 is a free-to-play game by ITV and Sky Bet where players have the chance to win huge prizes of £50,000+. It's a simple game to play and will appeal to horse racing enthusiasts as well as anyone else who wants to be in with a risk-free chance of winning cash prizes. To play the ITV7 competition, you simply need to select 7 horses which you believe will win the 7 selected races on any given day the competition is running. If you correctly predict all 7 winners, you share the prize pool equally with any other winners.
The game works similar to Sky Bet's Super 6 except that the ITV seven competition is focussed around horse racing rather than football and the competition also runs more frequently whereas Super 6 is usually available on a weekly basis. To enter ITV 7, you need an account with either Sky Bet, Sky Games, Super 6, Fantasy Football or Sporting Life Pick 7 account. All of those accounts are connected so if you have just one, you can access all of the others. You can also register an account directly via the ITV7 website. Once registered, log into your account and simply select a horse from each of the 7 races.