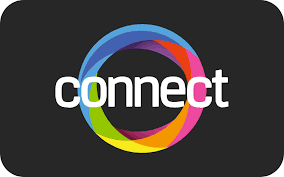 What is Coral Connect Card?
With the proliferation of the internet and 4G network, contactless transactions have become more prevalent. Especially with the explosion of cloud services, the technology world has been going crazy about such wireless transactions. Introducing, the coral connect card. The coral connect card was launched in 2015 and serves as a contactless technology, allowing its users to utilise all aspects of the Coral gambling service.
This new betting experience brings all of Coral's betting platforms together, such that whether you prefer betting in a shop, online, or your mobile devices at your convenience, or even a mixture of all three, then coral connect card is there to synchronise all your personal information and particulars for you.
Bet online and collect your winnings in any of Coral's 1800+ high-street shops. It could not be more convenient than it is today. In this article today, I will be going through the details of the coral connect card and why you should be signing up for one. If you are interested, then read on to find out more!
The Coral Connect App
With everything else in the world today, developers see the need to amalgamate everything into a single app that can be downloaded into our little mobile devices just to cater to our convenience.
Therefore, the coral connect app was developed under the basis of such needs.
With the coral connect app, it has made it even easier for one to track your in-shop bets, cash out all your existing coral's in-shop coupons, follow all the live action during In-play, get up to the minute live action updates on all your favourite sports, racing, and lotto bets, and get all the latest news, views, and updates of your favourite teams at the touch of your fingertips.
? ? ? ? ? ? ?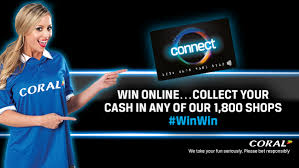 Benefits of Coral Connect Card
Those who are yet to have joined also have the opportunity to claim Coral's Bet £5 Get £20 in free bets welcome offer. Just sign up, stake £5 at odds of 1/2 or greater and Coral will credit your account with 4 x £5 free bets, as outlined below. Alternatively you can look at the latest Coral promotion codes available.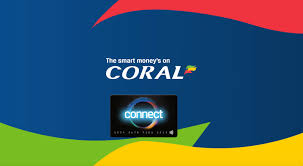 There are several benefits in subscribing and wielding a coral connect card which justifies the need for everyone who is keen in sports betting to have one. This is relative to just simply having the app. In addition to a reward just for signing up, Connect Card customers also get access to exclusive in-shop and online promotions and bonuses.
You can now deposit cash straight onto your Coral Connect Card via any of their 1800+ retail stores and bet in-shop, online, on your mobile or tablet device or even over the phone with those funds. As a result you can also enjoy great sign up offers, 1000's of additional betting opportunities and our great in-play betting service at your fingertips. Withdraw your online winnings in any of Coral's shops eliminating the need to wait for the funds to appear in your bank account.
Pick up any winnings in cash as soon as your bet is settled. With the Coral Connect Card you are now able to bet online without even registering a bank card. Simply pop to your nearest shop and deposit the funds onto your card and play online. Consequently, no transactional information will show up on your bank statement. Whether you're betting on Sports, Gaming, Lotto or anything else for that matter, you can use the same balance – in-shop, online, via your mobile or tablet device or even over the phone.
Conclusion
If you're looking for flexibility, want complete control over how and where you bet and have a Coral store nearby, then the Connect Card is the way to go. Bank transfers are now a thing of the past and betting has never been so convenient for punters.
Even better, if you are already determine in getting associated with coral connect, why not go for the card rather than the app and enjoy all the perks that comes along with the physical card?
Here is how to claim your coral connect card. Log on to their official website, go to any of Coral's 1800 plus shops, supply your username and then you will receive your free connect card and pin number. Make sure you keep your username and password to yourself.